CALLING ALL PADAWANS!
Wear your Jedi best as you enjoy arts and crafts, special programming and hear the winning stories from our Empire Writes Back Writing Contest.
Empire Writes Back Writing Contest
In a galaxy far, far away did Darth Vader love chocolate chip cookies? Did Luke Skywalker not become a Jedi knight? Use your imagination and create your own fantasy. Stories must be the original work of the student. All students in grades 2-8 are invited to enter. Entries must be submitted by Sept. 30, 11:59 PM. Entrants must be present at the Museum during Star Wars Reads Day to be eligible to win.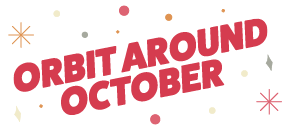 The Museum is proud to offer the latest in Space Science all month long.