CALLING ALL PADAWANS!
The Museum of Flight welcomes friendly visitors from all galaxies, no matter how far, far away, as it participates in Disney Publishing Worldwide's Star Wars Reads Day. Star Wars characters will be roaming the galleries, while family activities include arts and crafts under the Blackbird spyplane and story telling in an Ewok village. All are encouraged to wear their favorite intergalactic garb. Events are free with Museum admission.
Empire Writes Back! Creative Story Writing Contest
Did Darth Vader love chocolate chip cookies? Did Luke Skywalker not become a Jedi knight? Use your imagination and create your own fantasy. Stories must be the original work of the student. All students in grades 2-8 are invited to enter.
2017 Contest Winners!
The following are the winners of this year's Empire Writes Back! Creative Story Writing Contest:

Diary of a Stormtrooper by Marcus Lee
Mr Dragon Adventure by Angela Park
That Guy... by Josiah Puderbaugh
Thanks to everyone who submitted their stories. We'll see you next year!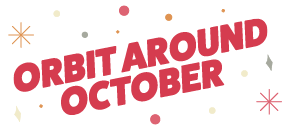 The Museum is proud to offer the latest in Space Science all month long.