Alberto Santos=Dumont designed and built a total of 23 different airships to explore the ins and outs of human flight. He started with balloons, moved on to dirigibles, and progressed to airplanes. This made him unique because the usual path was from gliders to powered aircraft. He also developed several ingenious devices that had nothing to do with aviation.
Please join Docent Steve Cavit for an introduction to this interesting, one-of-a-kind individual, including why he preferred using a double hyphen in his name!
Registration is not required for this member-exclusive event.
For information on how to watch this presentation, please see our member webpage Priority Boarding. You can find your access code in our weekly member emails. If you have any questions, please email membership@museumofflight.org.
Storytelling Live! is generously sponsored by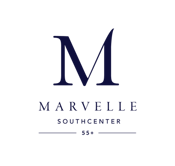 ---
To learn more about becoming a member of The Museum of Flight, please visit our membership benefits page.